LIQUID DETAIL
---
Liquid Detail is a leading car care center in Buenos Aires. The brand is well-known for professional and high-quality car detailing. We were asked to design their new space merging precise workshop needs with a physical and digital platform to showcase their work.
We proposed a single monochromatic space containing four car detailing bays, a car wash sector, a living room, and a private office. Simple metal parts compose a language of industrial elements that create a dialogue between space and cars. Everything that happens inside is visible from the storefront, and so, the workspace becomes a dark grey setting.
We developed a direct lightning scheme all over the project based on a requested geometric pattern. But we designed everything using cheap standard-size LED tubes and dichroic light bulbs. We defined detailing bay spaces with expanded metal dividers and pendant lighting columns. The repetition of familiar elements arranged in an unexpected way results in a space with character and easy maintenance. The design had to feel useful, balancing a workshop functionality with a neat storefront to epitomize the brand's core values.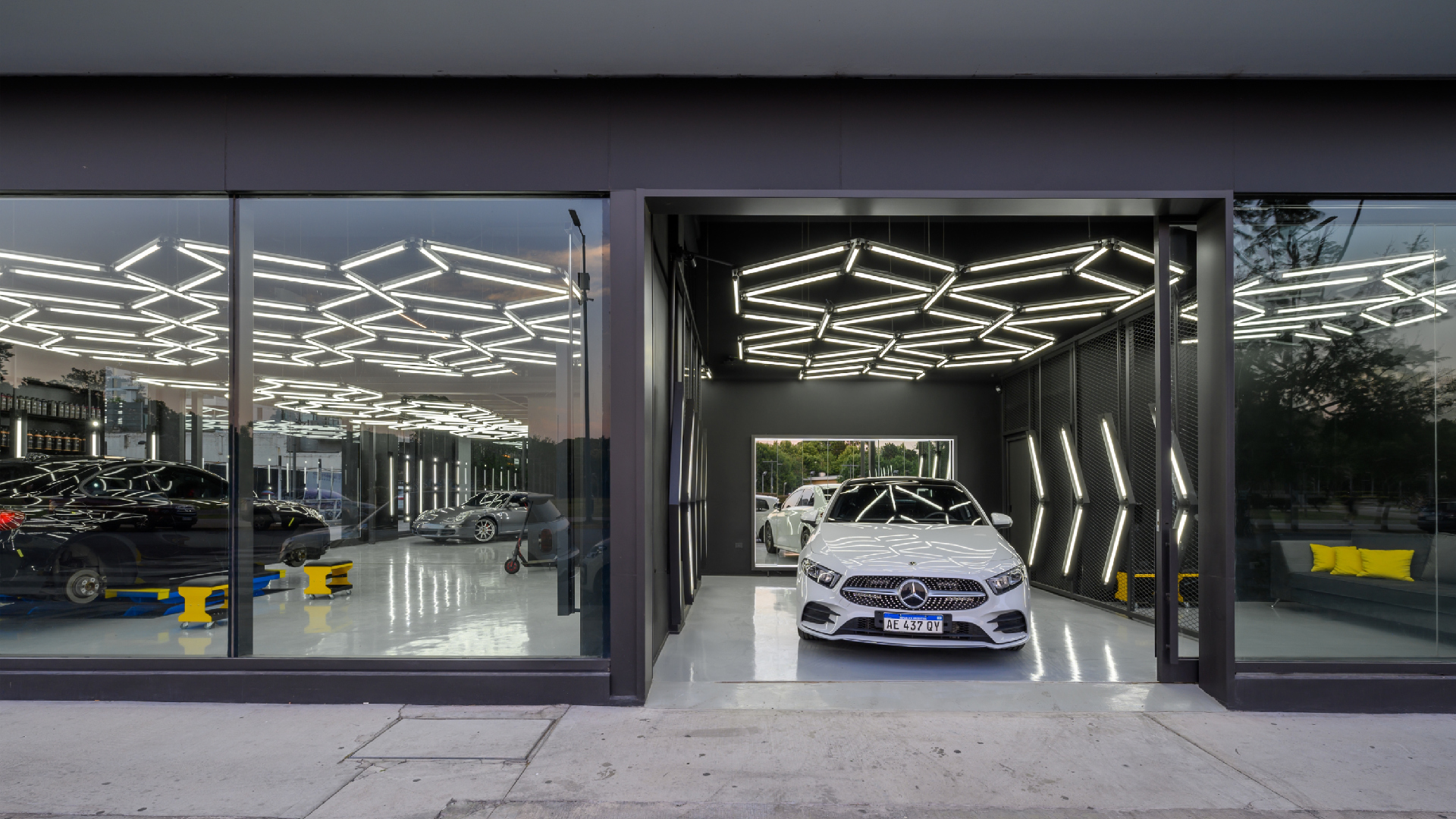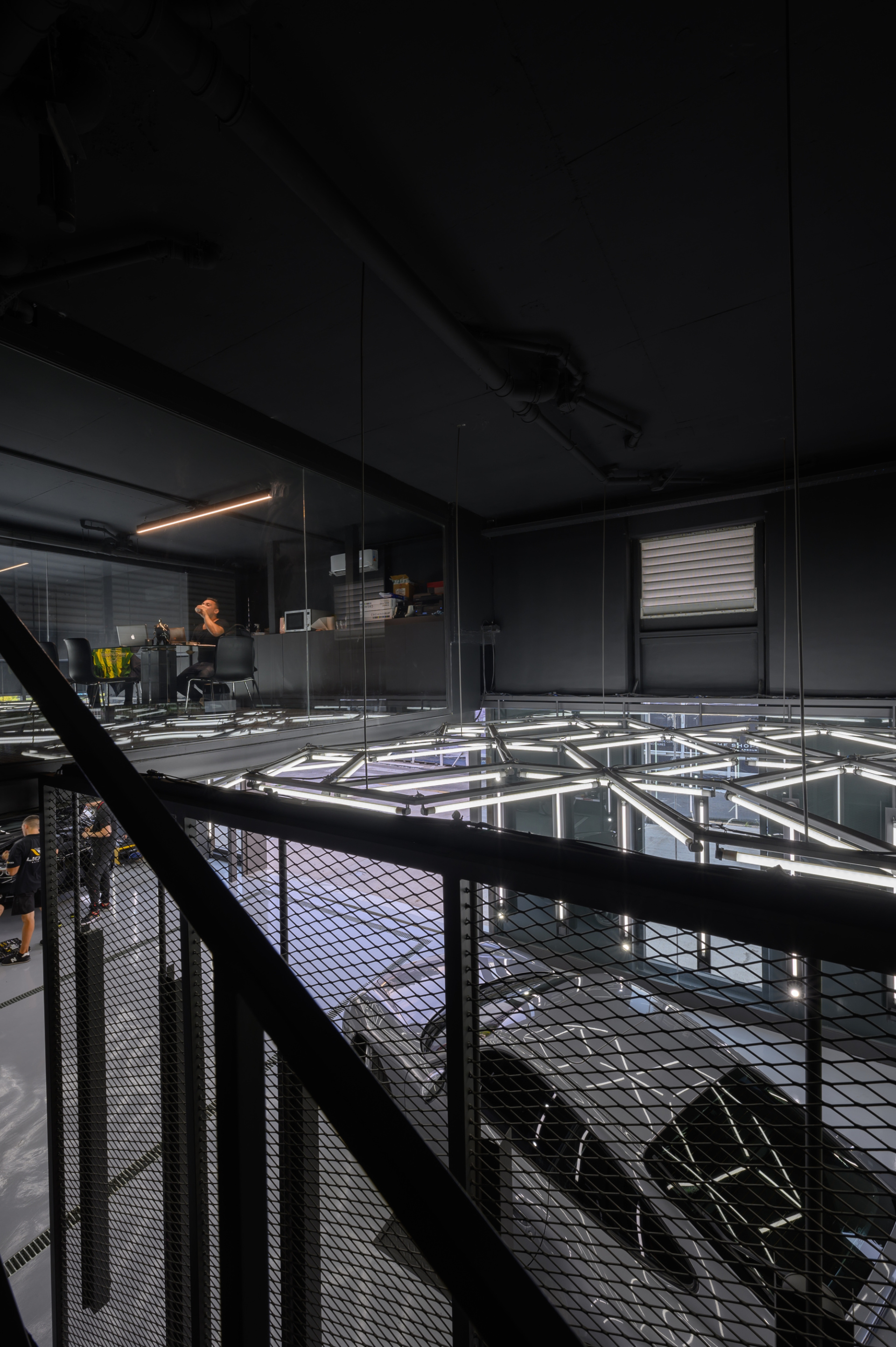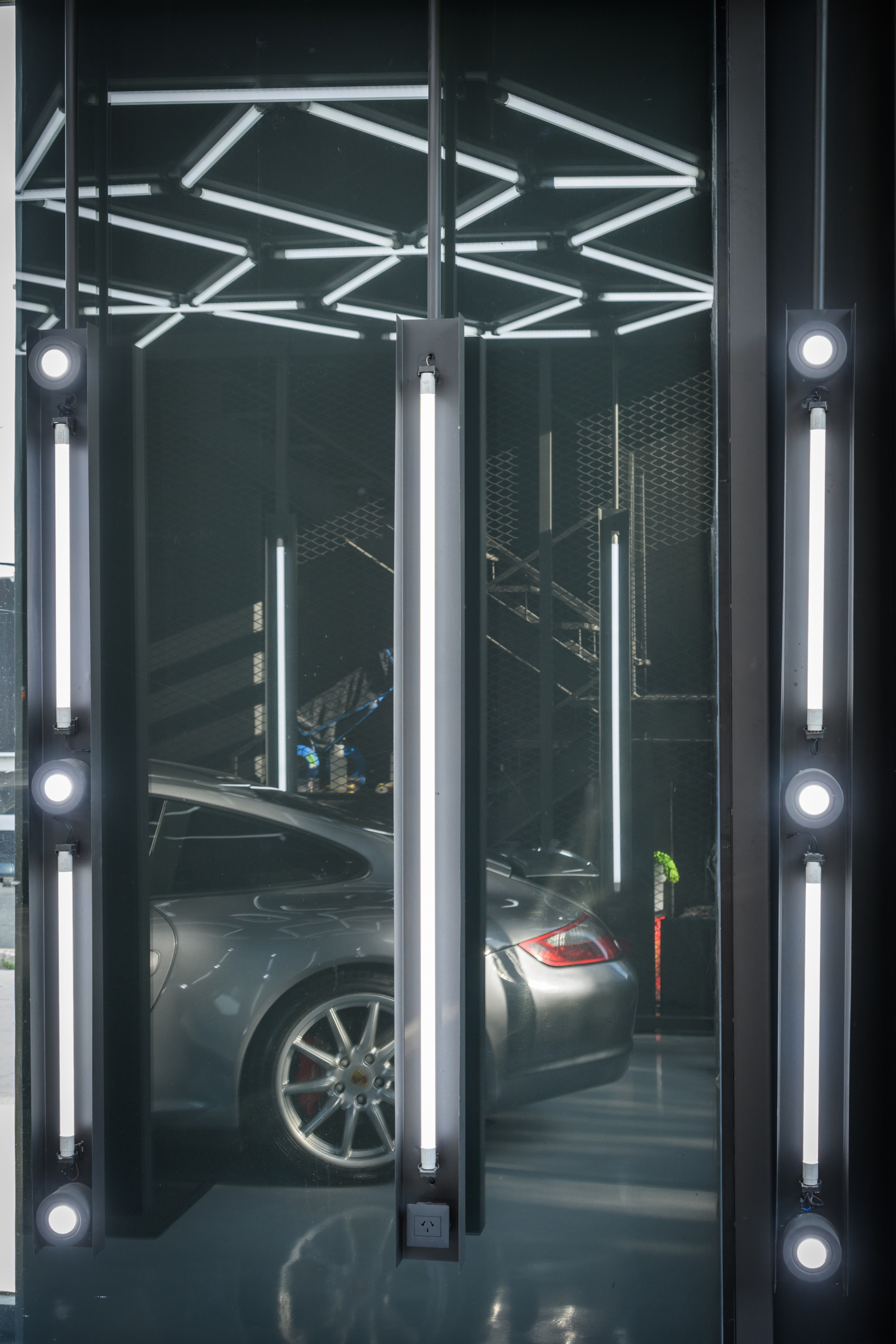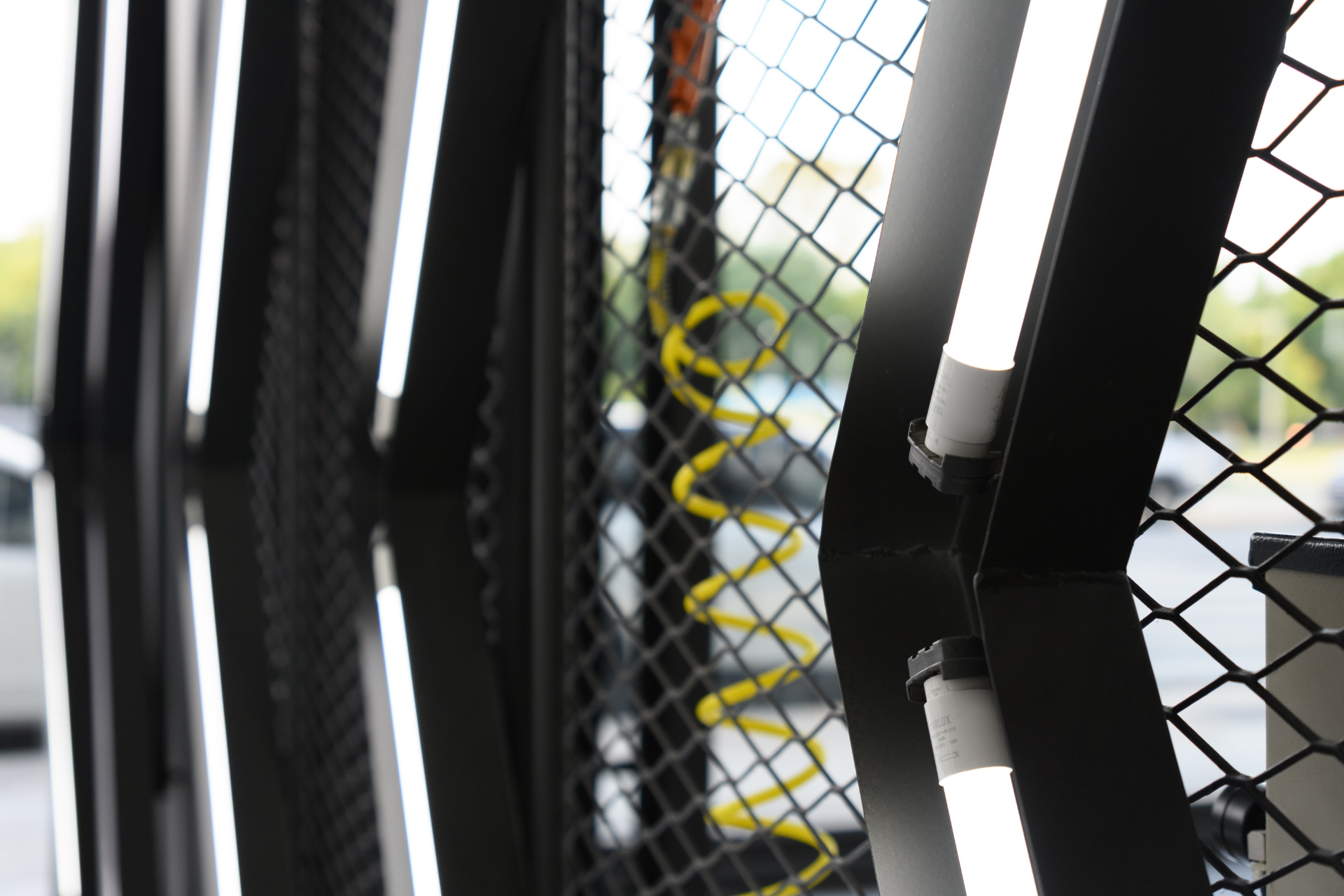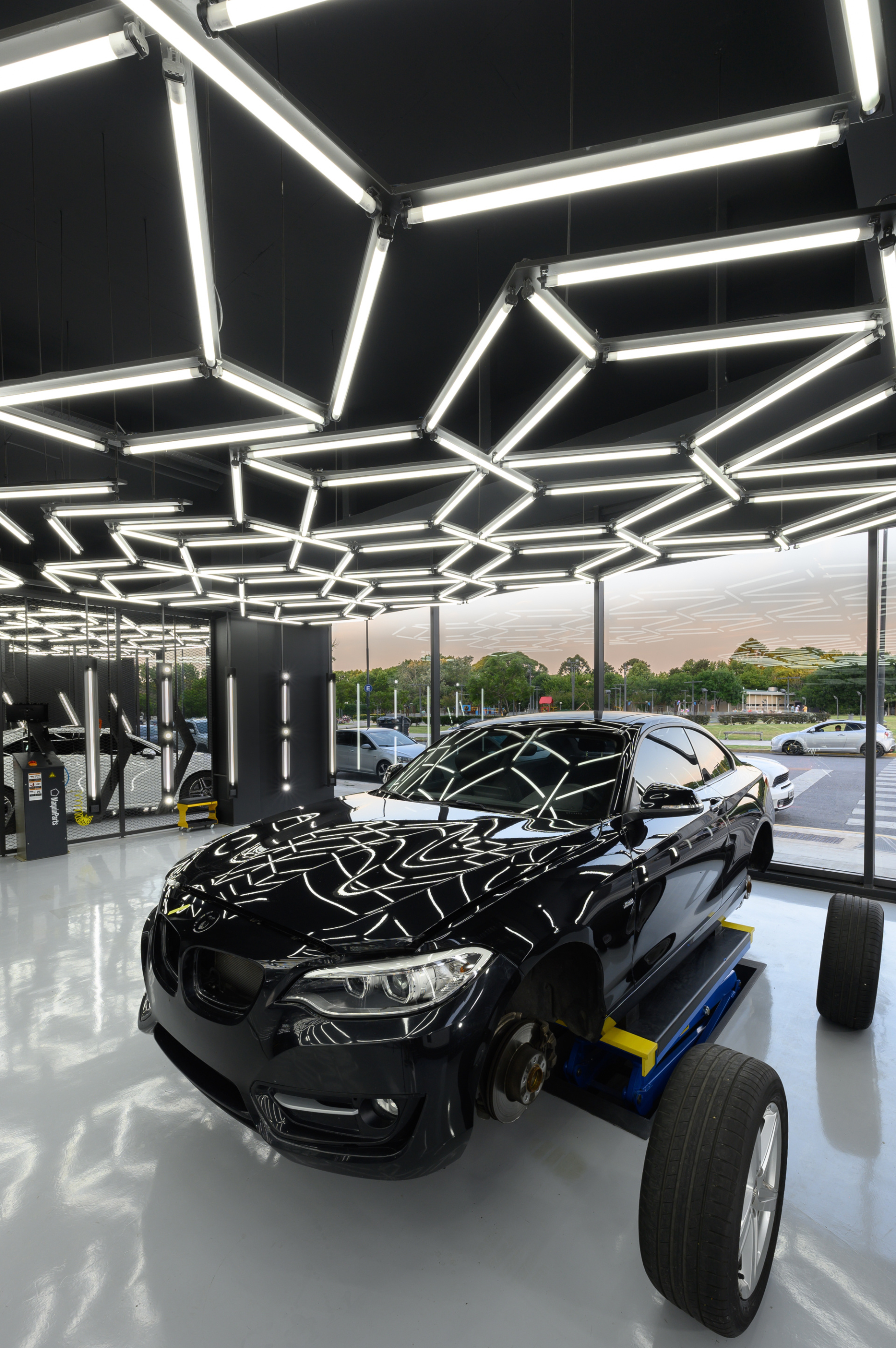 Construction Year: 2021
Location: Puerto Madero, Buenos Aires.
Area: 232 m²
Client: Liquid Detail
Project Team: Jimena Marrano + Esteban Fallone
Collaborator: Leandro Barros
Photographs: Gonzalo Viramonte